Fishing and boatrental at Vennesund
At vennesund Camping you have possibility i catch cod, pollock, mackerel, wolf-fish and halibut. Our marina content 19 boats - 16-19 ft - for rent, all with outboards 25-60 hp. Gasoline on seaside. After 5-20 minutes you are on the fishing grounds pointed on the map.
See map – the trip out to the fishing grounds takes 15-30 mins.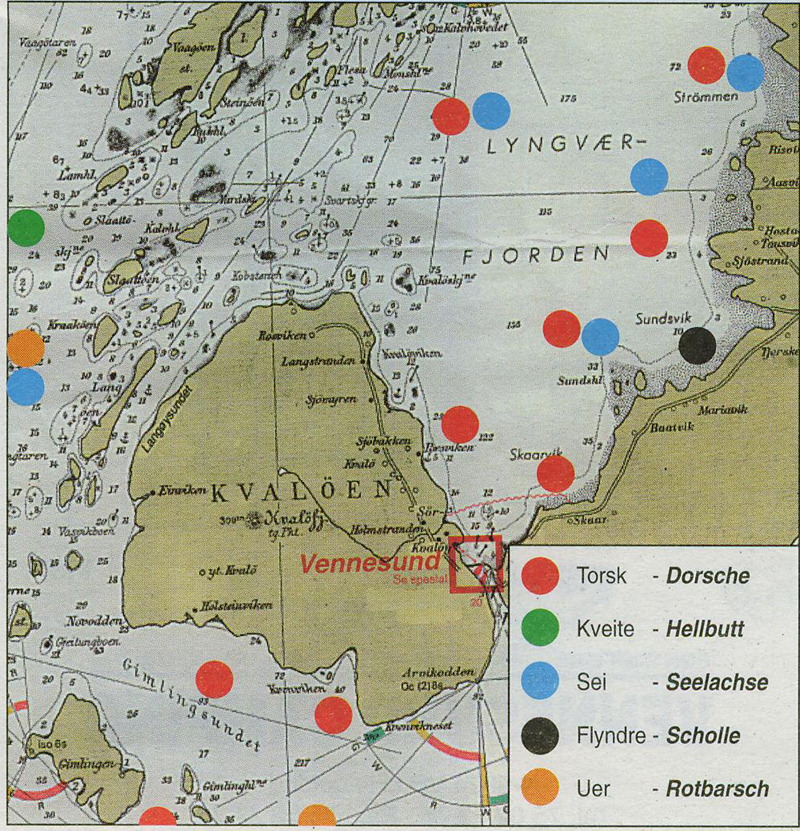 Boatrental at Vennesund Camping
We have for rent 19 boats - 16-19 ft with 25-60 hp outboard. Gasoline available from pump next to the marina and cleaning house. Dockside crane is accessible if shoring - landing boats is nessesary.